Submitted by
Fergus Keyes
on Wed, 04/06/2011 - 13:26
Genealogy – (Family research) can be fun & interesting – when you have the time. it involves a lot of research; fact-checking; detective work.
Not sure what it all means- but is nice to know that you are a descendant from a long line of different people.
In my case, my original ancestors to Canada - Patrick Keyes & Honora Phelan arrived in Montreal between 1825 and 1830.
They then settled in St. Columban about 40 miles N/W of Montreal. We have a site dedicated to all the Irish settlers to St. Columban at WWW.STCOLUMBAN-IRISH.COM
They had four children – Andrew; Mary; Elizabeth & Judith.
- Andrew, my own great-grandfather remained in Quebec….
- Mary married James Madden and eventually moved to Dubuque Iowa.
(The other two sisters – Elizabeth who married Mathew Power; and, Judith who married Patrick Ryan are lost in my records – But, It now seems that
both may have also moved to Iowa).
Recently some of the descendants from the marriage of Mary Keyes and James Madden have contacted me and sent some photos – that I find kind of neat.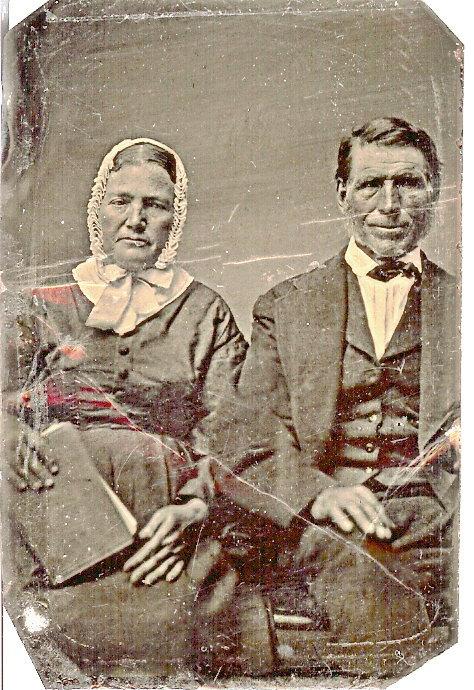 Mary Keyes & James Madden