Submitted by
Fergus Keyes
on Fri, 04/12/2013 - 11:10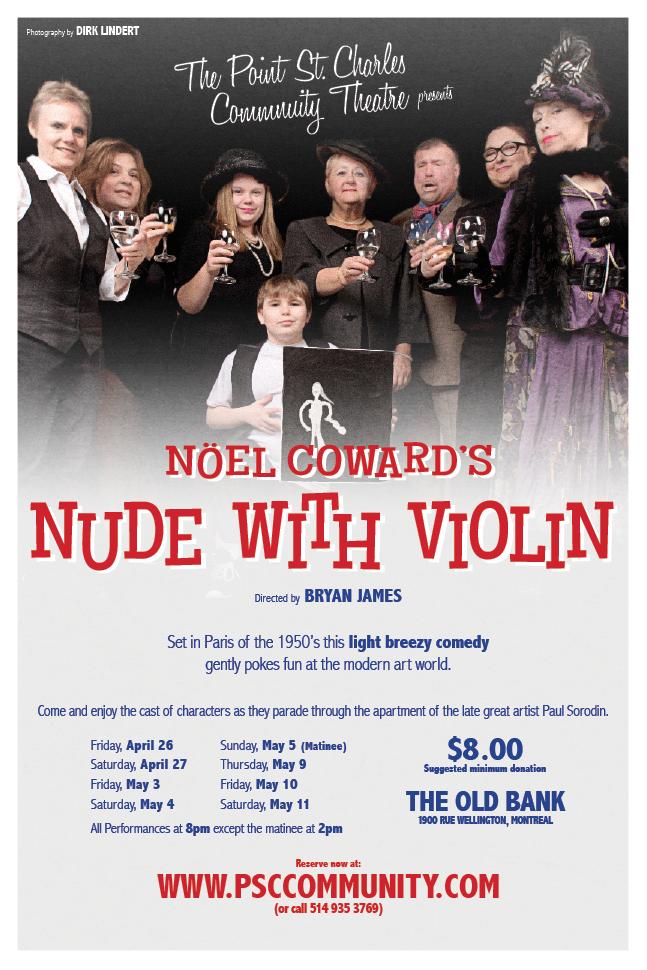 The PSC Community Theatre presents
Paris 1950, the cultural capital of the world where modern art typified the avant garde and Joe public bowed to the tastes and opinions of the experts.
Well, the playwright bows to no one in this irreverent comedy about modern art. He openly mocks the pretentiousness surrounding its value. His instruments to deliver the scathing bullets are a Russian Tart, an Ex Jackson Girl, an Eleventh Hour Immersionists and a boy of 14. Intrigued? Typical of Coward his characters are big, fun and enjoyable.
In this play, the phase "Art is in the Eye of the Beholder" takes on a whole new meaning. Come and enjoy this light breezy comedy and your appreciation of art will never be the same
.
And, visit with the cast of characters as they parade through the apartment of the late great artist Paul Sorodin.
Friday April 26th at 8pm
Saturday, April 27th at 8pm
Friday, May 3rd at 8pm
Saturday, May 4th at 8pm
Sunday, May 5th at 2pm**** Matinee
Thursday, May 9th at 8pm
Friday, May 10th at 8pm
Saturday, May 11th at 8pm
All performances take place at the "Old Bank" at 1900 Wellington St.-Point St. Charles (Montreal)
Donation- Suggested minimum donation of $ 8.00